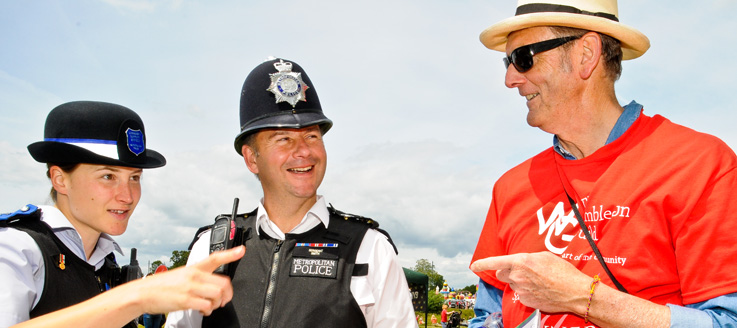 It's always an exciting day and volunteering at the fair is a great way to support all our services.
Every year we rely on over 100 volunteers to help with the fair. Volunteers help us in the weeks leading up to the fair, to set up on the morning of our event and throughout the day. There are a variety of roles on offer, so contact us today to find out more
To join in, contact Joe on E This email address is being protected from spambots. You need JavaScript enabled to view it. or download and complete the application form from the link below.
But don't take our word for it...
"A highlight for me is seeing the Common transforming into a busy buzzy place full of life from the emptiness of the first hours of the morning"
Paul W - Wimbledon
"It was simply superb as there were lots of activities to take part in. I volunteered with some of my friends and we really enjoyed our day. It was a great pleasure to volunteer at the fair."
Louise S - Putney